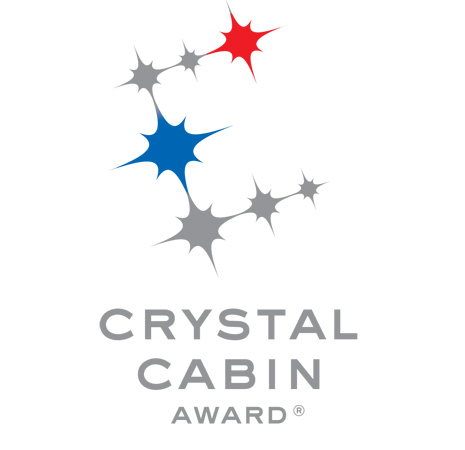 Led by Prof Michael Siu, the Public Design Lab recently received the Runner-Up Award for the Industrial Design & Technical Concepts category of the Crystal Cabin Award held in Hamburg. The Award is the only international award for excellence in aircraft interior innovation, hosted by the Hamburg government. The participants competed in six categories: Greener Cabin, Health & Safety; Industrial Design & Technical Concepts; Material & Components; Passenger Comfort; Premium Class Products; and Visionary Concepts.
There were 58 entries from all over the world shortlisted. Public Design Lab's design "BrailleWise", as the only entry from university, was one of the three Finalists for the category of Industrial Design & Technical Concepts. The design team was invited to present the work to 23 international experts of the Judging Panel. BrailleWise was rated as the 2nd top scores in the category, beat down by one of the globally biggest design firms producing aircraft facilities. The design was also exhibited in the Aircraft Interiors Expo 2012 in Hamburg on 27-29 March 2012.
The design team considers and respects the needs and preferences of the visually impaired. BrailleWise assists the visually impaired to access aircraft lavatories easily and independently. The design fits different lavatory configurations and its installation does not detract from the appearance of the lavatory environment. BrailleWise is easy for maintaining a hygienic lavatory environment and minimises the requirement of Braille information on different individual facilities. It also promotes the positive and caring image of airlines.
More about the Award: http://www.crystal-cabin-award.com/