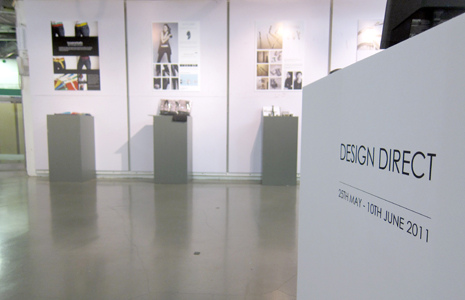 " We are moving into a hyper integrated world in which all aspects of production — raw materials, design, manufacturing, distribution, fulfillment, financing and branding — have become commodities that can be accessed from anywhere by anyone." – Friedman NYT. Nov 24 Column "Advice from Grandma".
A small band of young & emerging designers in Hong Kong are changing the rules of the traditional industrial design industry.
Using the internet, self-branding & low-cost Asian manufacturing to go direct to the consumer, this young generation of designers poses the question, "are companies & clients becoming obsolete?"
Design Direct, an exhibition held previously at the SD Gallery on 25th May to 10th June 2011, presented 18 emerging design brands by the year-2 students from BA (Hons) Industrial & Product Design – each with their unique personality & an empowering portfolio of products. Each brand shows a simple & successful bridge between designer & consumer. We hope you enjoy browsing through the brands. We expect to see much more coming from these young design entrepreneurs.
The brands were created for the subject tutored by Dr Ernesto Spicciolato, Dr Roger Ball & Mr Michael Leung from the Industrial & Product teaching team.