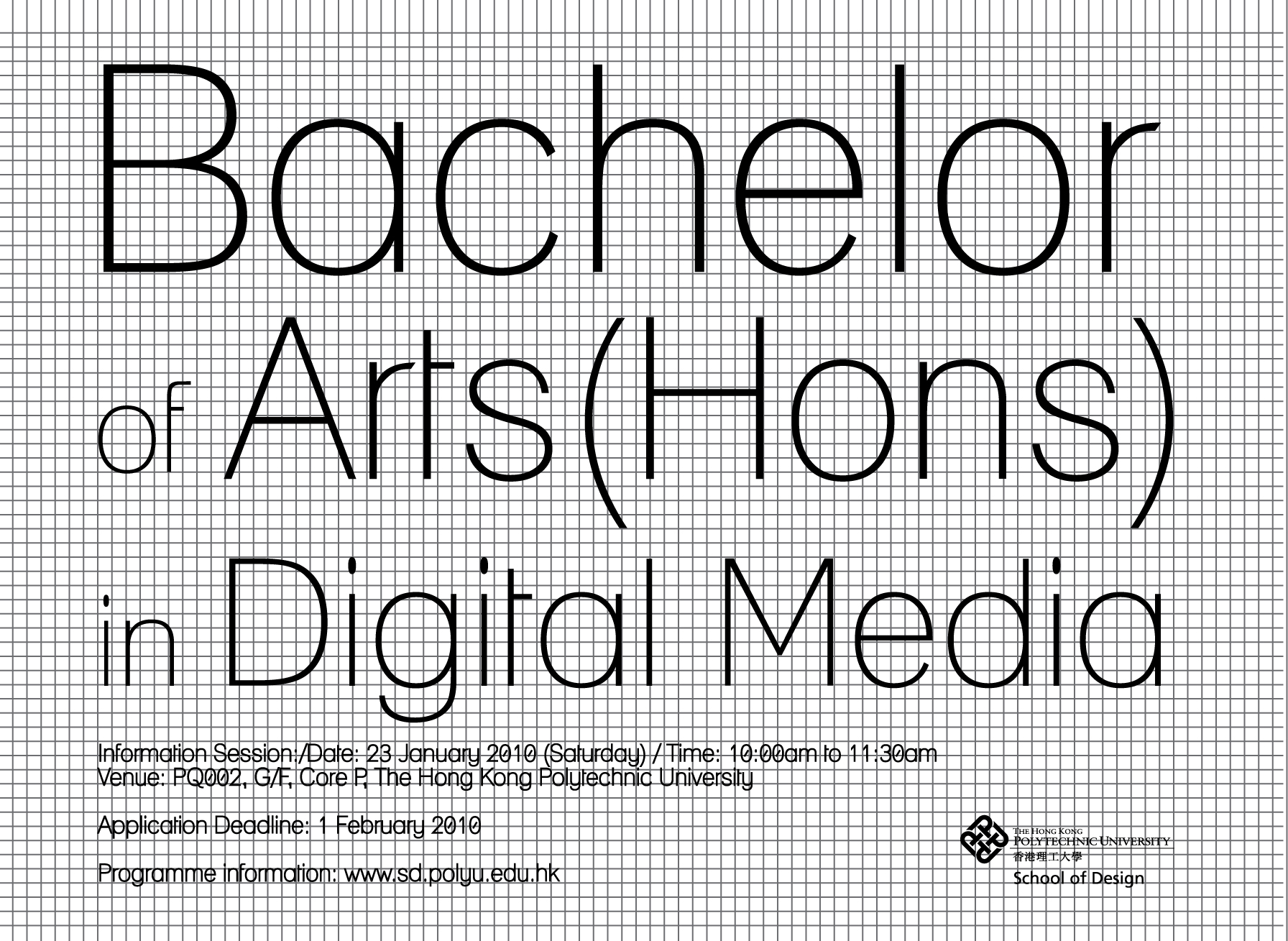 It gives us great pleasure to introduce to you our BA (Hons) in Digital Media, which is a UGC-funded 2-year top up degree program, targets for graduates and final year students from a Higher Diploma or Associate Degree in a relevant discipline (either in animation or video production field).
The program is designed to train people to be idea driven, to be entrepreneurial with their creation, to properly gauge the balance between risks and potential, and to creatively and successfully lead the production process.
We are now inviting applications for admission for 2010-11 academic year. An Information Seminar will be held on 23 January 2010 (Saturday) at 10:00am in Room PQ002, G/F, Core P, PolyU Campus. The seminar will provide general introduction to the programme, showcase of student work and current student's sharing.
For seat reservation, please apply on-line via https://www.mic.polyu.edu.hk/infosession/badm.php.
More program information is obtainable at the School of Design's website, http://www.sd.polyu.edu.hk/web/Undergraduate/BADigitalMedia.
Should you have any question, please feel free to contact Doris Tsang at 3400-3431 or sddoris@polyu.edu.hk.