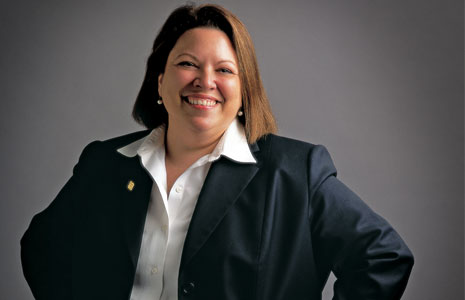 School Director Prof Lorraine Justice was granted the Education Award by the Industrial Designers Society of America (IDSA) in October.
The ISDA Education Award is presented annually to an individual in recognition of his/her significant and distinguished contributions to the field of industrial design education. The Award signifies that the recipient has maintained unwavering commitment to the values and principles of the industrial design profession and thus has earned the respect and admiration of colleagues and students for his/her teaching in the field. It is regarded as one of the highest honors an educator can receive from his/her peers.
Prof Justice worked in industry in the US as a designer for 13 years before joining the teaching profession. She joined PolyU in 2004, and soon brought the School to international prominence. Under her leadership, the School was twice rated as one of the top 10 design schools in Asia and the best four in China according to a BusinessWeek special report published in 2006 and 2007. She was also named one of the Top 40 Designers in the world by ID Magazine.