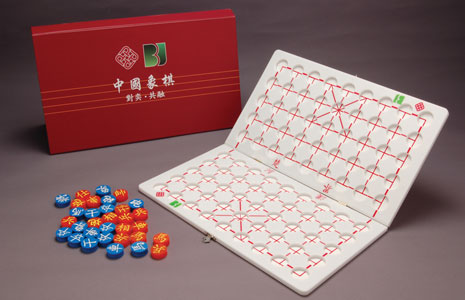 Michael Siu, Professor and Leader of the Public Design Lab, has drawn much attention from invention exhibitions around the world. His inventions, "Chess or the Blind" and "SmartBin – Flexible Modular Recycle Bins", have brought ome four prestigious awards in the 19th International Invention, Innovation  Technology Exhibition (ITEX 2008) held in Malaysia.
"Chess for the Blind" has won three awards, namely ITEX 2008 Best Invention in the Overseas Category, Gold Medal Award and British Invention Show Award. His invention is the first set of Chinese chess with an inclusive and universal concept which allows people with different vision capabilities, including the visually impaired and the blind people, to enjoy playing chess together.
Another award-winning project by Prof Siu is the "SmartBin – Flexible Modular Recycle Bins", which scooped a Silver Medal in the same event. Jointly developed by PolyU and Poon Kei Engineering Co., this first set of interlocking and knockdown recycle bins is designed to suit the needs of different countries and territories according to their own regulations or requirements on waste separation.